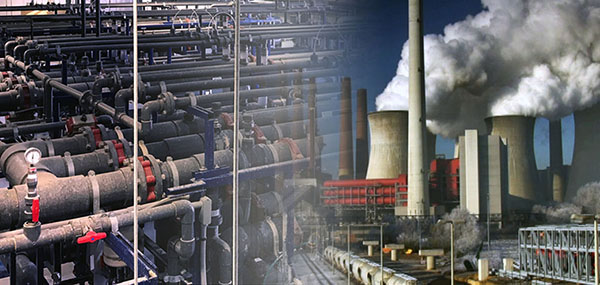 The Right Tubular Membrane Solution for the Power Industry
TEWKSBURY, MA, – February 6, 2020 – Water and energy are two inseparable and invaluable natural resources that must be well managed by every modern power plant to achieve its environmental and business objectives. Duraflow's cost-efficient and regulation-compliant membrane solution supports the ever-growing need for zero liquid discharge (ZLD) as well as recycling of wastewater in power generation facilities from gas-fired to fossil fuel power plants.
The high-solid tolerant and fouling-controlled tubular membranes can be applied for softening, metal-, solid- and organic-removal of a large variety of wastewater from the power generation processes. These wastewaters include cooling tower blowdown (CTBD), flue gas desulfurization (FGD) blow-down, RO brine, ash pond water, DI regeneration waste and equipment upkeep wash-down water or a combination of the above.
The new Power-Generation-Application-Bulletin outlines the features and values of the Duraflow tubular membrane solution in reducing the water footprint resulting in lowering the power production cost. Please contact us about how we can assist you or your clients to achieve the optimum water and energy balance in this technically and economically competitive industry.
About Duraflow LLC
Duraflow continues to meet demands for worldwide expansion by establishing distribution and service networks at strategic locations across the globe. Global infrastructure and uncompromising commitment to engineering support, product quality and continuous improvement has earned Duraflow its reputation for supplying world-class membrane technology around the world. Headquarters is at 120 Lumber Lane, Bldg. 3, Tewksbury, MA 01876. Tel. 978-851-0447, FAX 978-851-7459. For more information please contact us.
Contact
Michael Chan
978.987.9996
mchan@duraflow.biz