Duraflow High-Capacity Tubular Membrane Filters Installed in China For Industrial Wastewater Recycling. These New Membrane Filters Provide More Flow in Less Space, Consume Less Energy and Produce High-Purity Recycle Water
TEWKSBURY, MA, – September 12, 2016 – Duraflow, a global leader in the design, engineering, and manufacture of high-quality tubular membrane filters, installs new high-capacity tubular membrane filters in China.
Duraflow announces the completion of is first installation of the newly introduced 8" diameter 24-tube model with 70% more membrane filtration area over the existing 6" diameter 14-tube membrane product. The Duraflow tubular filter features chemical resistant PVDF membrane with high suspended solid tolerance and low-energy operation requirement.
This China installation consists of a total of 288 24-tube modules that are configured into two separate systems. Each system is comprised of 144 filters designed for precious metal recovery and RO desalination protection. The high-purity permeate generated from the Duraflow-RO system is returned to the production process for recycle and reuse meeting both the regulatory and ROI objectives.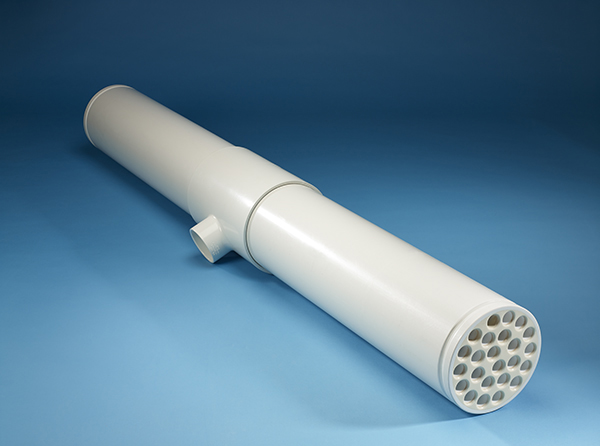 About Duraflow LLC
Duraflow continues to meet demands for worldwide expansion by establishing distribution and service networks at strategic locations across the globe. Global infrastructure and uncompromising commitment to engineering support, product quality and continuous improvement has earned Duraflow its reputation for supplying world-class membrane technology around the world. Headquarters is at 120 Lumber Lane, Bldg. 3, Tewksbury, MA 01876. Tel. 978-851-0447, FAX 978-851-7459. For more information please contact us.
Contact
Michael Chan
978.987.9996
mchan@duraflow.biz