Tubular Membranes Rely on Turbulence
for Maximum Performance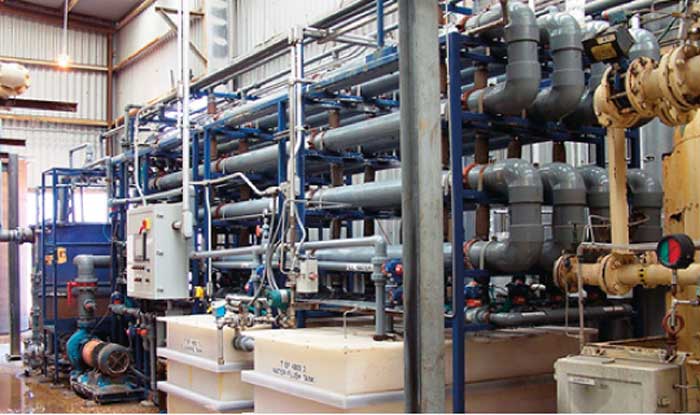 Today's manufacturing process requires clean, pure, filtered water free from all contaminants in order to function at the highest degrees of productivity, and at the same time these processes produce a wide range of wastewater containing dust, metals, chemicals, dyes, pigments and more. Technology is needed to remove contaminants to meet strict discharge standards, and to create filtered water capable of being recycled using reverse osmosis (R0) filtration membranes. This same technology can be applied on the plant feed water containing certain RO membrane fouling compounds such as metals, hardness and silica prior to reverse osmosis systems for production of high quality water.
At Duraflow, we produce a product called a Tubular Membrane to filter particles out of water. Our membrane tubes remove particles from 0.05 microns to 0.1 microns in size, which includes things like dust, bacterial, dyes, pigments, colloidal metal particles and more. To get a better idea of how and why this system can help companies produce a higher volume of clean, usable water, we wanted to take this opportunity to dissect a Tubular Membrane and explain how it works.
First we discuss how the tubular membrane is made is such a way to create high quality filtrate.
Second we discuss the fluid dynamics of filtration yielding very high flux rates.
Next we discuss how the use of fluid turbulence prevents fouling and allows for the product to be applied to many different water sources.
Last we explain that Duraflow has created a durable, industrial membrane that is extremely inert to chemical attack, which means it won't break down when exposed to oxidizers, acids, cleaning agents or other chemical components, extending the useful life.
The Duraflow Tubular Membrane is designed to be used in conjunction with an RO desalination system, and it can increase the water recovery rate to as much as 94% of the water, reducing the amount of waste by significant amounts, and in turn saving the factory time, money and effort.
To learn more about how the Tubular Membranes work, and how they can help improve the efficiency of a wastewater treatment or water recovery systems, read the full article.
Download the Article to read more